NISSER: The Nisser (Nee-sah) are quaint gnomes popular in Norway as well as
in other Scandinavian countries. They are known to be playful and tricksters too! Typically, they
wear tall red hats and have long, shaggy beards.
FAIR SERIES: Whimsical illustrations inspired
by the San Juan County Fair, an annual event in the San Juan Islands.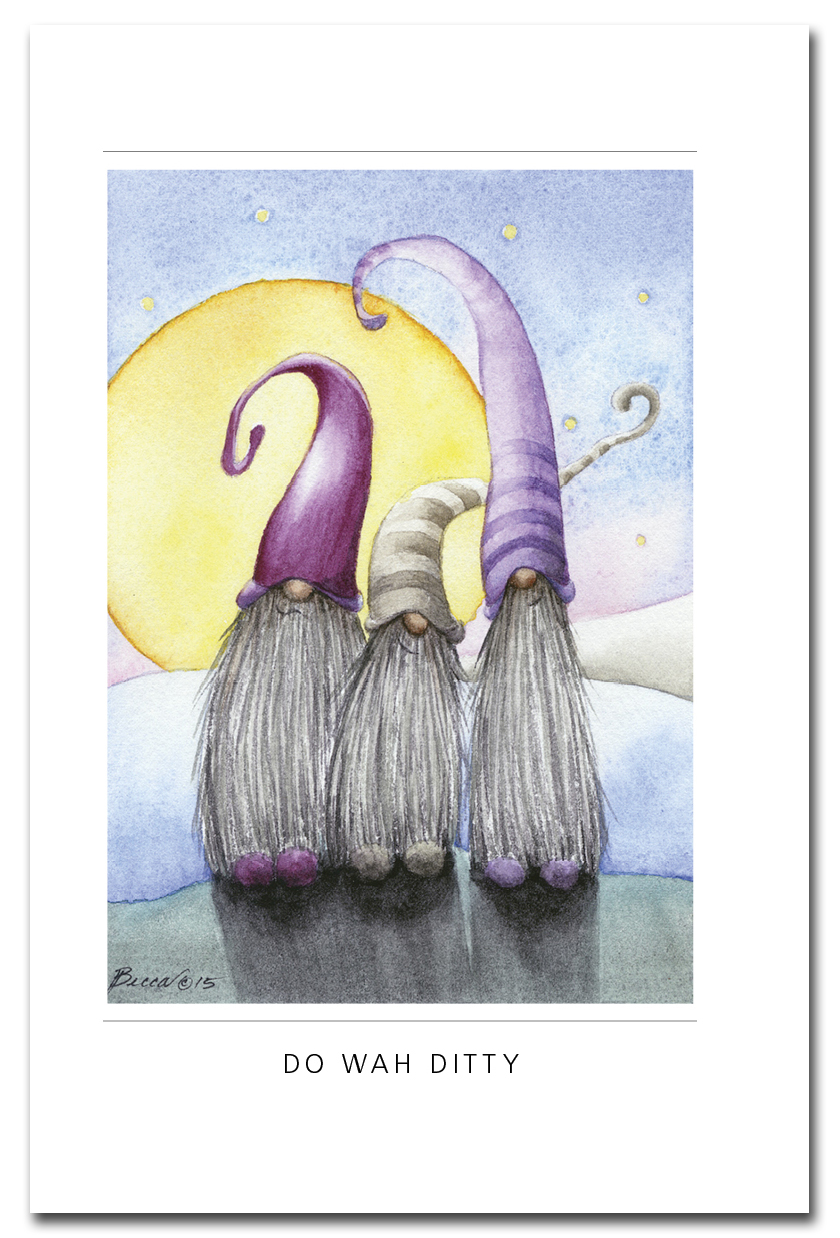 Becca's Cards are 5x7 all occasion cards on plush white stock with matching envelope, individually wrapped in a plastic sleeve. Order today! Order an assortment, mix & match. 4 card minimum.